 Make-believe games for grown-ups. In a good way!
Sign up for updates
No spam. Just news from Indre Auge, once in a blue moon. Thanks for signing up!
Projects
---

In development. Different Suns is a sci-fi roleplaying game with less crunch, less lore, and more power to your imagination. Different Suns is meant to be a framework for running gritty sci-fi scenarios based on your own ideas. It uses a variant of the Year Zero Engine for rules mechanics. This is the game engine used in games like Alien, Forbidden Lands and Tales from the Loop.
---

Agmiz 8 - Starship Repurposing Station - is a 2-page, GM-less, collaborative storytelling game using the Push RPG system by Cezar Capacle.
---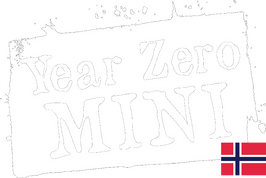 The Norwegian translation of Year Zero Mini. This is a elegant 9-page rules framework by Matt Kay, for running roleplaying games in any setting.
---

The mini-game "My spaceship comes loaded with..." (Mitt romskip er lastet med...) is in Norwegian only. It is a game about a dedicated logistics team having to load up a spaceship correctly before a hard deadline hits in 24 hours. It combines super-simple rules, inspired by Lasers and feelings, with a clear structure and a specific encounter table. I might translate it to English in the future.
---